Sun Valley Dogs
Xanto Vom Hause Neubrand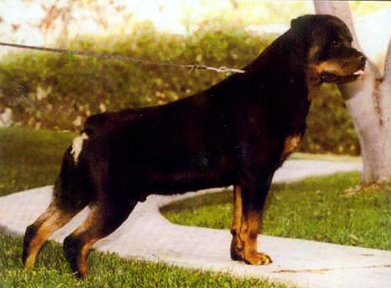 * Xanto Vom Hause Neubrand Sch III, BH, Ztpr, HD-frei, OFA Good
* Xanto receives V-1 in Stuttgart, Germany 2000 amd now a New VDH German Champion.
* DT. VDH German Champion, "2000" Canadian National Sieger, Mexican Champion,
* German Dona Sieger, German Bodensee Seiger, German Dona Youth Seiger,
* German Bodensee Youth Seiger, Best of Breed in 3 countries!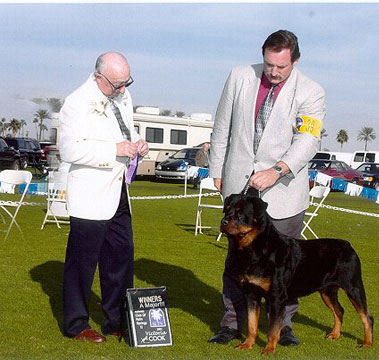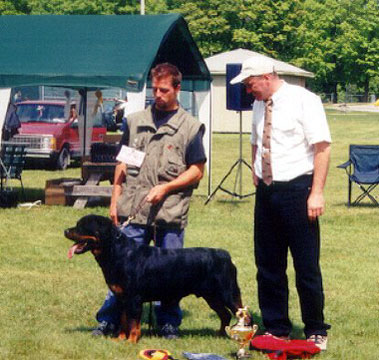 Congratulations to Xanto, 2000 Canadian National Club Sieger
under the very well respected ADRK judge Anton Splindler.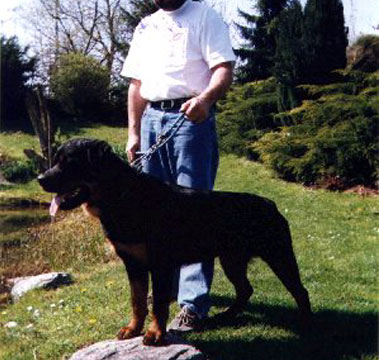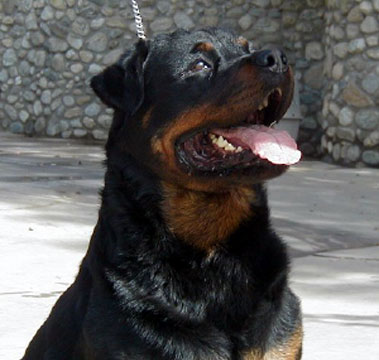 Xanto is owned by Von Ruelmann Rottweilers
Call Sun Valley Dogs
at (602) 628-4794
Main
Copyright © 1999 - 2008 SunValleyDogs.com. All rights reserved.