Sun Valley Dogs
Sun Valley's Saphire Marshall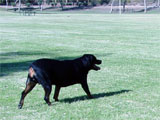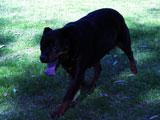 Click on the images for full size.
Here are some of Saphire's Bloodline Title's
Grandpa V-1 Seiger Kodiak von der Wolfsschanze
Sch III,IPO III,CD, CDX, FH, AD,BST,Koruns
WP50594204, RO-45734G24M
Saphire's Great Grandpa
Baldo vom Wesertal SchHIII/VPG II BH BST HD + ZtP AD
Germany!

Call Sun Valley Dogs
at (602) 628-4794

Main
Copyright © 1999 - 2008 SunValleyDogs.com. All rights reserved.